There are a lot of times, like now, when there is too much stuff going on.  I'm not talking about good stuff like getting ready for Christmas or birthdays or other fun things.  I'm talking about stuff.
You know, stuff like tension in the office, anxiety all around at work, the talking heads on the news picking apart everything anyone that is doing anything is up to, weather that makes the car not stuff and the utility bills climb through the roof.  Oh, and while the bills are up there, have them replace that leaky roof while they are at it.
Take all this stuff, mix it with a bad beck, a sore neck, flat feet, chemo or whatever else may come along and what do you have?
A great big old case of "I don't give a rat's patootie" and another of "I wanna stay in bed".
I don't have all this stuff going on, but I can check quite a few of those boxes.  I know other people that can check them all and then some more.
I used to get into funky times like this and really get angry.  I got angry with everyone involved, co-workers, management, congress, the president, corporate greed, right-wing extremists, left-wing extremists, the police, the criminals, the lazy, the entitled, the black people, the white people, people and last but certainly not least…God.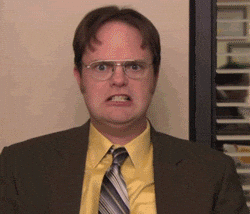 There were plenty of others I got mad at.  I've been mad at cars, chairs, walls, roofs, driveways, streets, buildings, grass, dirt, mud, water, fire, wood, fiberglass….
I have especially gotten angry with hammers.  I really don't trust hammers at all.
I've spent entire days being angry.  Honestly, I think I went a whole quarter of a century at one point without managing to not be angry.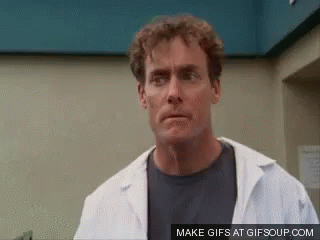 Today, at this very moment, anger is lurking in the back of my mind waiting to pounce upon a thought and carry it off into the jungle filled with raving lunacy.
I could easily, way too easily, turn this into a rant about someone or something that has done wrong or was in the wrong place at the wrong time or that I just plain old think is wrong.
A lot of people like that stuff.  It feeds the jungle in their mind and they retreat into it to cope with what is really affecting them.
I'm going to give you a short list of all the good things anger has brought into my life:
1.
2.
3.
That's pretty much it.
James 1:19 Understand this, my dear brothers and sisters: You must all be quick to listen, slow to speak, and slow to get angry. 20 Human anger does not produce the righteousness God desires.
So, that angry monster back inside my brain has to stay put, outside the boundaries I have set for it.
The bible tells us to be angry without sinning.  I can't do that.  I'm not wired that way.  I don't just get angry, organize my thoughts and seek a solution.  Nope, I jump straight from angry to raging idiot in .0001 seconds.
It is kind of like the alcoholic that can't take one drink without going over the edge.
Anger does that to me.  When I get angry, it seem to always require an "I'm sorry" after the anger subsides.
I have to get up every day and remind myself there is going to be a lot of stuff, stuff I don't like, stuff that makes me uncomfortable, stuff that seem unnecessarily difficult, even stuff that hurts me.
I'm going to have to deal with that stuff before I get angry, put it in its place and then I have to try to encourage the other people that are starting to boil in the midst of it.
There are also people that don't get angry, they get hurt, they get taken advantage of, they need me to put aside my anger and help them.
Sometimes I can't do a lot.  But a few words in love are worth more than a million in anger.